7 Type of Online Customers We Love
It's been a while since people have safely started shopping online, and the sellers too have started taking their merchandise online to reach out to more and more potential customers. No one said potential customers means only serious buyers who come, explore, shop and say goodbye. And that is where the fun begins.

We came across many types of people shopping online at Lalaland, but we love the following the MOST!
The 'PP' Aunties
The 'PP' aunties have made it to the top of our list. If you are not too familiar with the origin of 'PP' we can cover it in less than three seconds: PP stands for 'Price Please'.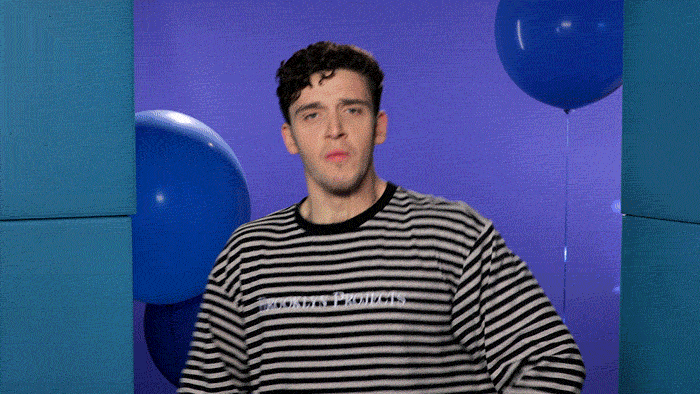 This particular species does not like wasting their time reading the captions of the images. They once wrote 'price please' but then with the fast-paced life and so much important stuff to do in between TV dramas and stalking rishtaydaars on Facebook, it took a lot of time writing the 11 letter phrase. Thus came along the two-syllable shortcut: "PP". It is very easy to spot this kind, just scroll down a 'lawn jora' picture on Facebook and there you will find our favorite kinds *insert heart emoji

The Discount Hunter
Our 2nd most favourites are the ones who like to save money for better stuff such as buying an aircraft or leasing a 12 bedroom mansion in Beverly Hills. So they try their best to save up bucks wherever they can. The most one can save is by asking brands to offer them a discount – so SMART!
The 'Too-Cool-to-Respond' Folks
What do you mean I have to place an order and then confirm it and then wait for the order to get delivered? I am way too cool to answer an order confirmation call. I order, you deliver! You get it? But that's not us you guys, that is the 3rd type of online buyers that amuse us. And tell you what, our customer care reports 10s of such cases every-single-day where people place an order and forget about it.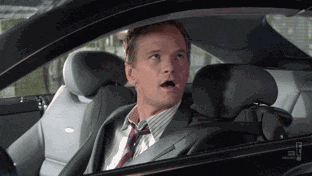 The Ones with Serious Trust Issues ("Send real picture!")
Have you ever come across someone with extreme trust issues? No? It's your lucky day. Meet our 4th favourite online buyer type. This kind is not easy. What do you mean that the product is exactly like the picture? No sir! I don't believe you. You must show me an actual picture of the product by holding it in your hand and take a picture with your phone in normal lights. And all this time we've been thinking that a good camera and good lights show you a product even better and clearer, which is why we go through all the hard work and shoots. Silly us!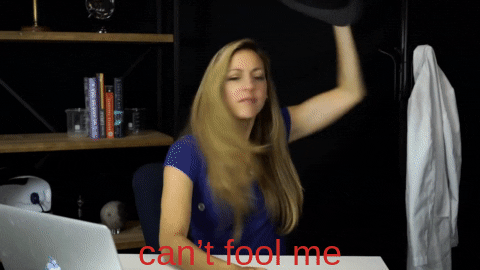 The 'Masoom Ones' ("HAW HAWEY! Yeh-tou-itnay-ka-wahan-sey-milta-hay")
Babe, if you think your Bilquees aunty ki beti is masoom, you're mistaken. Masoom are the women who do not understand the difference between a product that is probably a knock-off of an original product and a product that IS original. These ladies are so masoom you guys, all they know is "Liberty mein yeh itnay ka milta hay" and they compare an original pair of Gucci sunglasses with what you find in dupatta gali.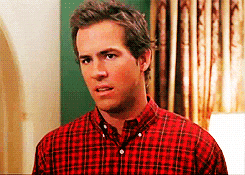 The COLD Bajis ("?????")
These bajis mean serious business, they don't want any crap and they don't have any time, they ask a question and you answer it in 0.0001 seconds you get it? And if you don't, be prepared to receive a gazillion of angry question marks in your inbox. They are not harsh they are kinda sweet, all they ask for is your undivided attention, and immediate response, even if it means they are online at 3:00 am. Is that too much to ask for?
The Lonely Boys
You think Dan was a lonely boy? Wait until you meet the real-life Dans on Lalaland's Facebook. They are so lonely, that all they have left to do is send stickers and comment with a HI and a HELLO on our posts. We may not be Serena, but we love you guys no less!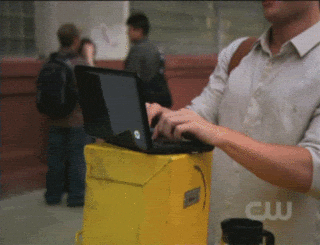 Did you find yourself in the 7 types above or did we miss you?

Well with this, yours truly has to sign out and get back to fashion stalking but we will be back!

Xoxo

Lalaland